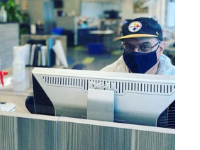 Sally and Howard Levin Clubhouse to Re-Open for In Person Activities
Starting Monday, March 15th , the Clubhouse will re-open for in person activities Monday through Friday, from 8:30AM - 4:30PM. Capacity will be limited to ten people and the garden will be open to members on goal plans for the work ordered day. We will still be providing telehealth services to members, as we want them to feel safe and supported.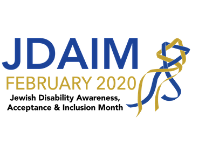 Watch: Conversation with National Disability Advocacy & Inclusion Leader
The Jewish Federation of Greater Pittsburgh and Jewish Residential Services hosted a webinar, Conversation with National Disability Advocacy & Inclusion Leader Matan Koch, for Jewish Disability Awareness, Acceptance and Inclusion Month. If you were unable to attend the event and hear Matan's important and impactful discussion about inclusion, you can view the recording here. We hope that this conversation has sparked new ideas for making our community more accessible and inclusive for all. JRS will be in touch throughout the year regarding advocacy opportunities, news related to inclusion, and updates about inclusion in the Jewish Community.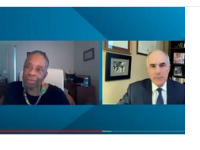 Clubhouse Member Interviews Senator Casey
Sally and Howard Levin Clubhouse member, Jan Harris, interviewed U.S. Senator Bob Casey for Jewish Disability Advocacy Month's Disability Rights and Policy Agenda program. In the interview, Senator Casey talks about the state of disability rights policy. Thank you to Jewish Federations of North America for this amazing advocacy and awareness opportunity.