Disability Rights Services: An Interview with an Expert
There are numerous factors to consider when deciding the best way to support a loved one with a disability including personal finances and government aid. Click below to read an interview with Jillian Zacks, Esq. who has spent many years fighting for disability rights services. She specializes in estate planning, special needs planning, and has much experience in Orphan's Court matters.
Click Here to Change Lives
"Being part of the Clubhouse at JRS makes me feel like I belong. It has given me the gift of being able to step into the confident woman I once knew." -Jan, Sally and Howard Levin Clubhouse Member

"It is hard to be isolated here. We all check on one another. I didn't experience that sense of community in the basement apartment I lived in for 20 years." -Mary Lou, Krause Commons Resident
These are just two of the people you can help by supporting Jewish Residential Services.
We're on Instagram!
If you've ever wondered what a day is like at the Sally and Howard Levin Clubhouse, you're in luck! The Clubhouse has started its own Instagram account filled with member musings, event photos, happy faces and more. Click below to follow the day-to-day happenings at the Clubhouse, a program of Jewish Residential Services.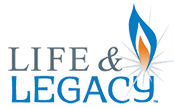 Thank you to the following Life & Legacy Donors:
William and Judy L. Cohen
Gary and Amy Dubin
Nancy S. Elman, Ph.D.
Rachel Firestone
Mr. Alexander S. Heit
Jeffrey and Jacqueline Herzog
Michael Hogan
Alison and Josh Karabin
Mr. Larry King and Ms. Barbara Krause
Dr. and Mrs. Louis Leff
Michael H. and Anne Levin
Dr. Paul Pitts and Dr. Lorrie Rabin
Mr. and Mrs. Robert Rosenthal
Paul and Deborah Rudoy
Mr. David J. Slesnick and Ms. Gerri L. Sperling
Mr. William S. Stein
Jeff and Judy G. Tobe
Gary and Nancy Tuckfelt
Do you want to join this group of community leaders ensuring Jewish tomorrows?
Contact Caitlin Lasky at clasky@jrspgh.org or 412.325.0039.